Urban Gateways has been providing arts programming for young people in Chicago for six decades.
In 1961, Jessie Woods, Charles Burns, Dr. Raymond Jerrems, Connie Williams, and Helen Kolar founded Urban Gateways to address the lack of artistic exposure in Chicago-area schools, especially those in the inner-city.
The five original founders believed in arts education as a mechanism for social change, and as a result, focused their efforts on providing neighborhood schools with free tickets to attend musical recitals, orchestra concerts, operas, and theater productions. In 1962, just one year after its founding, Urban Gateways received its first major donation for $20,000 in the form of concert tickets for neighborhood children and schools. We've been growing ever since.
Now, 60 years later, we provide more than 95,000 Chicago-area youth annually with arts experiences in the literary, media, performing, and visual arts. See some of our historical highlights below.
Urban Gateways Historical Highlights
Urban Gateways offered its first arts education program at Raymond School on Chicago's South Side.
Urban Gateways received its first major gift of $20,000 in the form of reduced tickets for concerts and performances from Harry Zeler, President of Allied Arts Corporation.
341,513 students, teachers, and volunteers participated in Urban Gateways programming.
Governor Ogilvie issued a proclamation designating September 14-20, 1969 as Urban Gateways Week in Illinois.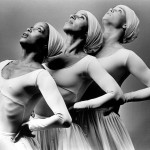 Urban Gateways was cited by the National Endowment for the Arts as a national model for community-based arts education programs.
The first artist-in-residence program was designed.
Urban Gateways founder Jessie Woods received an appointment from President Carter to serve on the National Council for the Arts.
Urban Gateways received the Illinois Arts Council: Top Cultural Institution in Illinois designation.
Urban Gateways received the Governor of Illinois' Award for the Arts.
Urban Gateways served over 1 million students, teachers, parents, and principals.
Urban Gateways was awarded a $700,000 Challenge Grant from the National Endowment for the Arts, the largest award given in this category. The same year Urban Gateways was also awarded the National Medal of Arts from President Clinton.
Urban Gateways launched "Art Options", a studio apprenticeship program in the visual arts. In 2006, Urban Gateways adopted a CTA station on the Midway Orange Line and installed a public art piece by Art Options students.
The National Endowment for the Arts selected Urban Gateways as one of 10 national sites for the new Summer Schools in the Arts initiative; Urban Gateways was also one of 24 nationwide recipients of the NEA's Arts Stimulus Grant in 2009.
Urban Gateways established itself as a key educational planning and implementation partner with 6 Chicago communities that authored Quality of Life Plans in LISC's New Communities Program.
Urban Gateways initiated a model summer film apprenticeship program in partnership with the School of the Art Institute of Chicago.
Urban Gateways partnered with Harpo Radio for an 8-week youth broadcasting program.
The "Arts-Wired" school adoption project began; the corporate sector sponsored schools through this public/private partnership.
Recognized for leadership in embedding the arts into community development efforts, Urban Gateways was designated the lead education partner in the Chicago Community Trust's Arts Infusion violence prevention initiative for high-needs teens. Urban Gateways was also selected as a Chicago Public Schools "Culture of Calm" provider in 2010.
The Kellogg School of Management recognized
Urban Gateways for exemplary measurement and documentation practices in 2010.
Urban Gateways merged with Art Resources in Teaching (A.R.T.) to improve and expand arts
education opportunities for students and communities across Chicago. As of 2013, A.R.T. and Urban Gateways had a combined 171 years of serving Chicagoans with free access to high-quality arts experiences amid the longstanding and systematic reduction of arts education in public schools.
Urban Gateways partnered with Academy for Urban School Leadership (AUSL) and the President's Committee on the Arts and the Humanities (PCAH) to participate in Turnaround Arts: Chicago. Turnaround Arts is a White House initiative that saw incredible success during its pilot phase, which led to its expansion to 6 new states in 2014. Urban Gateways provided arts education programs for three North Lawndale turnaround schools.
In 2016 Urban Gateways launched Arts Healing
Trauma in partnership with UCAN, a North Lawndale organization working with youth who have experienced trauma. The program, funded by a matching challenge grant from the National Endowment for the Arts, provides young people with a variety of creative experiences as a means of coping and healing.
In early 2017 Urban Gateways acquired Street Level, a revered Chicago organization that
educates urban youth in media arts and emerging technologies for use in self-expression, communication, and social change. Urban Gateways now operates the Street Level youth media arts center at 1637 N Ashland Avenue Ste 1, and looks forward to expanding programming and amplifying youth voices at this incredible space.
In May 2018 Urban Gateways launched Teen Arts Pass (TAP), which allows teens (13-19) to experience world-class dance, music, and theater performances in and around Chicago for only $5. Signing up for the program is free for any teen; in its first year the program gained more than 6,000 members.
Urban Gateways joined Enrich Chicago, a collaborative of 30 Chicago arts and philanthropic organizations committed to fostering a flourishing and sustainable arts environment that is open, inclusive, and equitable.
In 2020, the COVID-19 pandemic closed schools and restricted the ability to gather, shaking up the Urban Gateways program model. The organization shifted to offering virtual programs (Virtual Residencies, Performances, Workshops, and Professional Development as well as virtual offerings for Street Level and Teen Arts Pass) - remaining relevant in a time when the arts were more necessary than ever, and reaching thousands of young people with creative experiences.
2021 marks Urban Gateways' 60th Anniversary, which we are currently celebrating with a series of virtual celebrations and events as well as a virtual Speaker Series! (Check out 60th Anniversary under About for details.)